Hygienical conical teflon baking roll .
Also available according to customer-specific size!
Conical teflon baking roll, for Conical Trdlnik ,kurtoskalacs,chimney cake
Kono baking roll for cone-shaped kürtöskalacs,  made of stainless steel and Teflon. Also suitable for stuffed Trdelnik.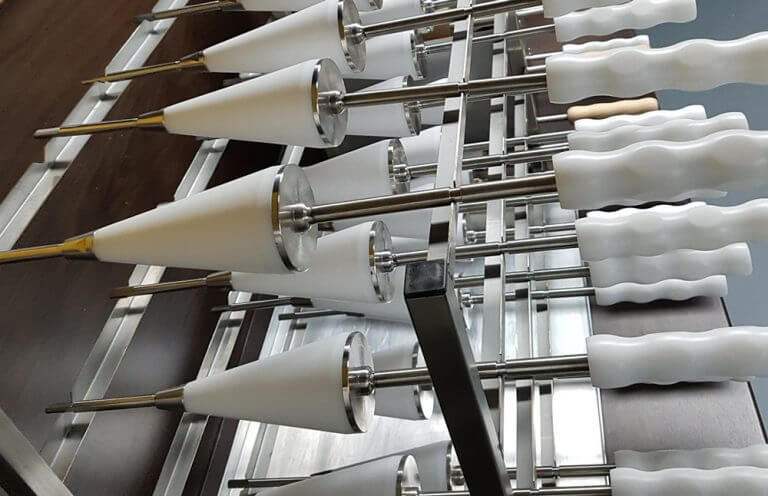 Tosatisfy any sweet tooth, an ice cream, chocolate, cream or fruit filling is an ideal way to increase your profit. But for those who prefer savory treats, you sell the cones with cream cheese, salad,
sausage, cheese, ham etc. fillings. As you can see, Kürtőskalács,trdlnik can certainly suit all tastes and drive sales!